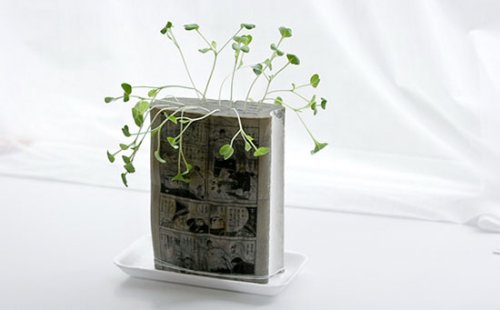 Manga Farming is an interesting art project from Koshi Kawachi that takes old manga (Japanese comic books) and turns them into potted plants. Because if you didn't know, old, wet paper helps radish sprouts to grow.
He has several book-plants on display at the Matsuzakaya department store in Nagoya, if you want to drop by and have a look. Hopefully he didn't use any super-valuable comics by accident.

Great recycling project.
comic books, eco, japan, manga, Manga Farming, plants, recycling