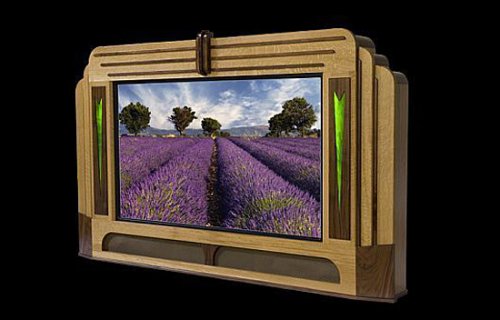 Remember the old days when TVs were more a piece of furniture? They were stylish and had substance and they were so heavy that once you put it in it's place, it stayed there forever. TVs have slimmed down a lot since then and they've lost all of their good looks with the weight.
Halden-Caviglia TV sets want to bring back the retro TV using today's technology. You can choose a screen between 42 inches and 65 inches in a bunch of Art Deco and American Craftsman styles, and the company even offers an IR repeater so your remote can communicate with the TV through all of that wood.

You can mount it on the wall, and even have a special ventilation system to keep things cool. These cabinets are expensive, costing between $7,495 and $11,495. At that price, I'll keep mine the way it is.
Halden-Caviglia, HDTV, retro, stylish, tv