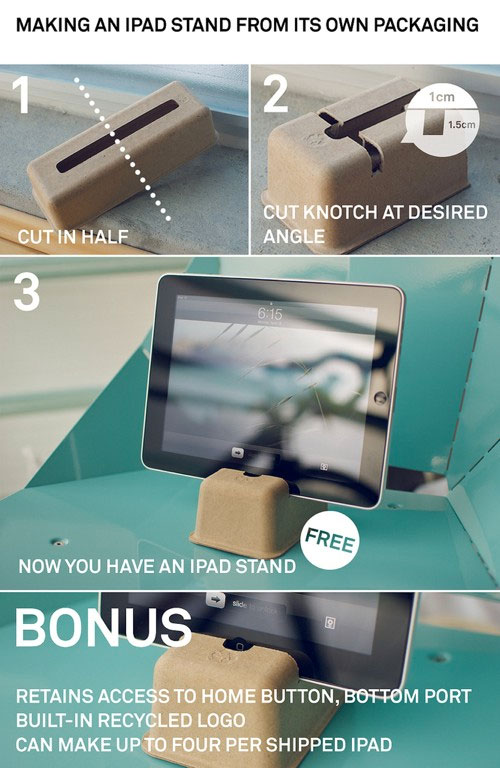 I am sure that there are many people who bought iPad that soon realized they needed a stand to comfortably watch video on the screen. If you are wanting an iPad stand, but don't want to spend any money, Make has your simple DIY solution.
The free stand is made from the packing materials inside the iPad box. You take one of the end pieces, but it in half, and then cut a slit in the box across the short side at an angle.
Once the cut is made, you can slip your iPad into the slit and it stand s on its own. The idea will work in portrait and landscape modes and you can still access the home button.
Apple, iPad