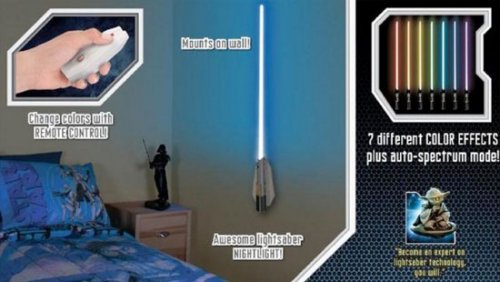 Most kids are afraid of the dark and regular nightlights don't do much more than create scary shadows, giving them something more to be afraid of. But every kid knows that the ultimate defense against darkness is a lightsaber.
This remote-controlled, wall-mounted lightsaber light can change into seven different colors and can be adjusted using the remote from bed. How awesome is that? You are now protected by a real Jedi weapon. Monsters don't stand a chance.

You can preorder it now for $25, and it'll be available in the third quarter of this year.
lightsaber, nightlight, nite lite, Star Wars