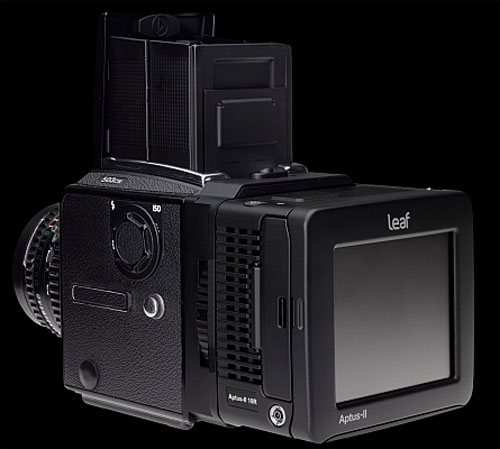 When it comes to really high end cameras and digital camera for professional photographers, you often buy a digital camera back that can be used on several chassis. Such is the case with the Leaf Aptus-II 10R digital camera back unveiled today.
The thing is the price of a nice car at €24,995. For that, much loot you get a 56-megapixle sensor that measures 56x36mm and is able to shoot full width medium format images in landscape of portrait mode.
The camera's ability to adjust to shooting landscape or portrait mode without removing the camera back is a big deal it seems. The device is designed for shooting portraits, landscapes, and architecture. The back will work with Hasselblad V series bodies except the 200 and 2000 versions as well as numerous other high-end cameras.
digital camera, Leaf