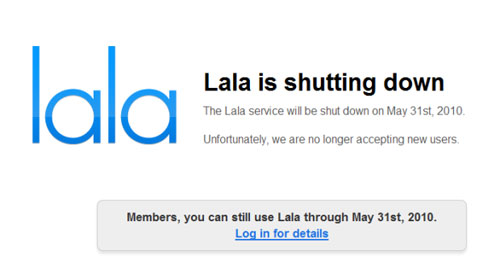 I think there were a lot of us out there that knew the end was near for Lala when Apple announced that it had purchased the company. Sure, some of the tech behind Lala might live on inside iTunes or other Apple offerings, but the Lala service would undoubtedly die.
Apple has now announced that it will be killing Lala on May 31. Current users of the service can continue to use Lala until that day and no new users are being accepted.
The death of Lala also coincides with a rumor that Apple may have an iTunes.com service coming as early as June. I for one would gladly trade Lala for a subscription music offering from Apple.
Apple, Lala