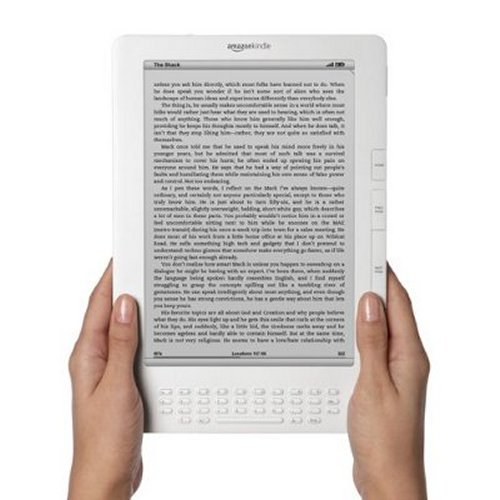 Attention all digital bookworms. Amazon just announced a 2.5 software update for the Kindle and Kindle DX. Right now, the update is being rolled out to a "limited group" of Kindle users. A general release is coming at the end of May for the rest of us.
Some of the enhancements include the ability to organize books and documents into "collections," pan and zoom while within PDFs, Kindle password protection, two more fonts, and even the ability to "share book passages with friends on Facebook and Twitter."

Sound good? May is right around the corner.
2.5 update, Facebook, kindle, twitter