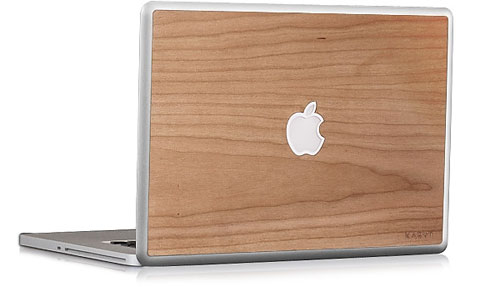 When it comes to laptop skins, you can get all sorts of them already. You can get vinyl skins with designs on them or clear skins just to prevent scratches.
A company called Karvt has announced a new line of skins for the MacBook notebooks that is made from real wood. The skins stick to the lid of the laptop like any other notebook skin.
The big difference is that the Karvt line is made from real pine, cherry, or walnut woods. The skins are available in several colors and can be had in an artists series with designs on the wood as well. The plain Karvt skins sell for $35 and the artist series sell for $50.
Karvt, laptop, MacBook