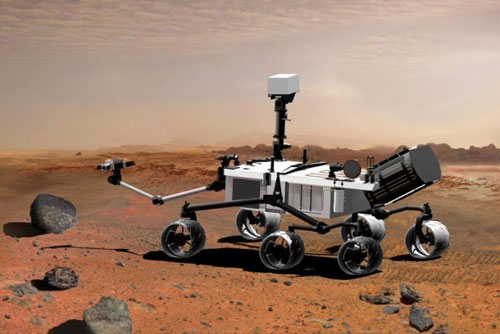 James Cameron is the king of 3D thanks to Avatar. Avatar has made so much money around the world that Cameron should be able to buy himself an Oscar. Cameron is now working with NASA on a 3D camera design.
NASA had reportedly decided not to include a 3D camera on the Mars Curiosity rover due to budget concerns. Cameron then talked NASA into including the 3D camera on the rover though.
Cameron told NASA administrators that a 3D camera would help people connect with the mission on a different level. The 3D camera will be mounted on the main boom of the Curiosity rover, officially named the Mars Science Laboratory.
3D, NASA