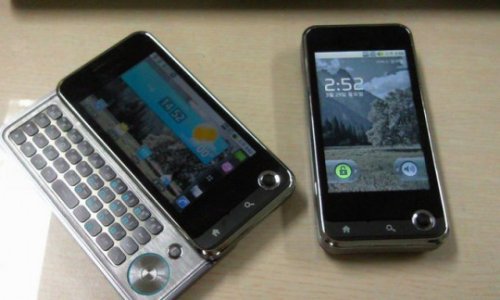 There's no palm trees, no coconuts, and it won't play Hawaii 5-0, but this might just be the LG Aloha. Until now we haven't seen any official pictures of the LG Aloha, but some people think that this may be it.
There's no way to know for sure, but this one is supposedly called the LU2300, while we heard that the Aloha is the C710. The specs are pretty sweet though boasting a 1GHz Snapdragon processor, Android 2.1, 3.5-inch AMOLED display, 800 x 480 WVGA display, a 5-megapixel camera, GPS, Wi-Fi, 720p video and an Optical trackpad.

Pretty nice all in all.
Aloha, Android, LG, phone, smartphone