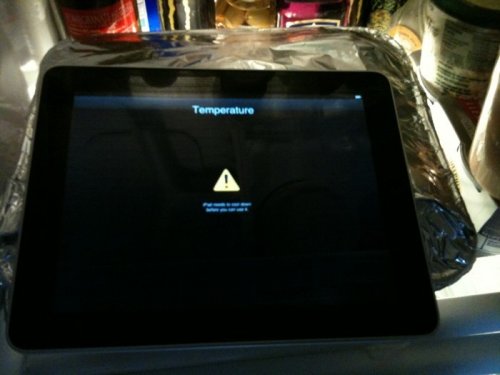 The iPad may be a bit of a vampire. While it's reflection will show up in mirrors, it tends to want to avoid the sun and come out and play at night. Apparently, many users are reporting that their iPads are giving a warning stating "iPad needs to cool down before you can use it".
According to Apple, the operational temperature of the iPad is 32° to 95° F when on, and the nonoperational temperature is -4° to 113° F. Sounds reasonable. But one user received this warning outside of NYC, where it hasn't been much hotter than 70° or so.

Seems like the iPad is overly sensitive to heat, or maybe having trouble dissipating the heat generated. Have you guys had any problems?
Apple, iPad, overheating, problems, sun, warning