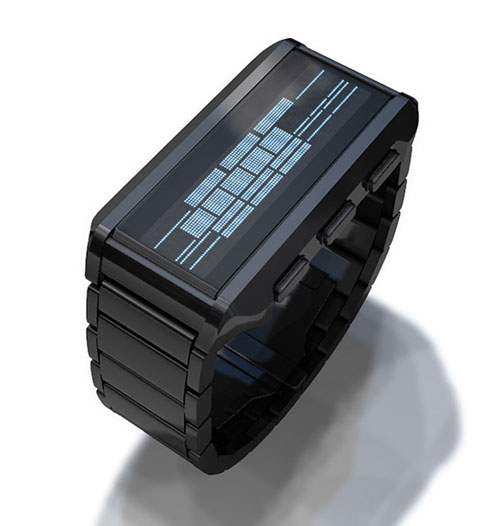 At some point we need to draw the line on crazy watches that have displays you need a mathematics degree and an instruction manual to read. I want my clock to have numbers and just tell me what time it is, not impress my friends by how complicated it is.
Tokyoflash has unveiled its latest, and very complicated new watch called the Instant Trend. The thing has the expected majorly complex face to show what time it is. It also has a normal readout that can show the time in up to four zones at once.
The coolest part is that the watch can connect via Bluetooth to your smartphone and display Facebook and Twitter updates. I'm surprised it doesn't do caller ID.
TokyoFlash, watch