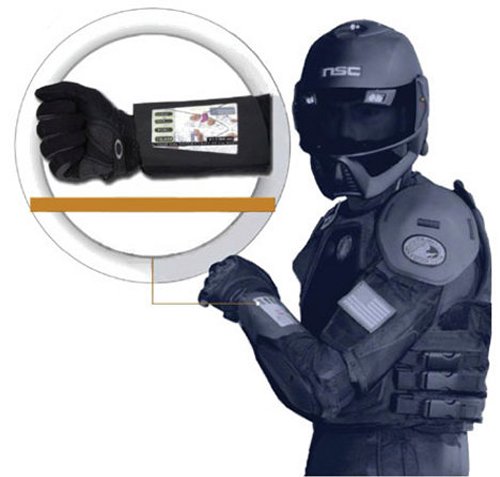 Soldiers of the future will have all kinds of cool gear that will not only keep them safe, but also make everyday life easier. HP is one of the companies working on this cool gear. They have some interesting display technologies for one. They are working on a prototype solar-powered lightweight computer display that is flexible enough for a soldier's wrist.
The display is just 200 microns thick, and is capable of displaying data like maps or directions and will be powered by solar cells. Prototypes go to the military next year. Once they get them, they can be tweaked and get all of the bugs worked out.

The technology uses E-Ink display technology.
E ink, flexible, HP, military, Wrist Display