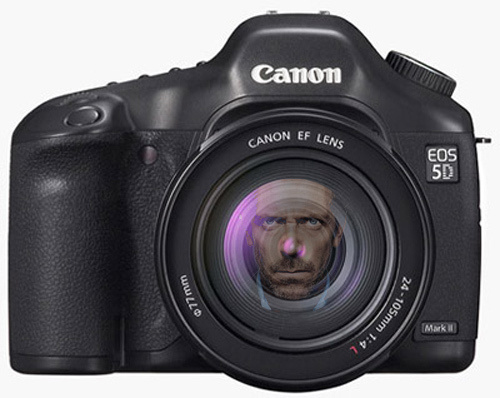 The HD video quality of dSLRs is amazing these days. And so the House season finale has now been shot entirely on a Canon 5D Mark II.
House director Greg Yaitanes recently announced the news on Twitter. He says the 5D was a perfect fit for the "tight spaces" of the finale. They used some Canon prime lenses along with the 24-70 and 70-200 zoom and they didn't even use an image stabilization rig of any sort for the non-tripod shots. Pretty impressive.

The House finale airs May 17th if you want to watch.
camera, Canon 5D Mark II, DSLR, house, season finale, tv