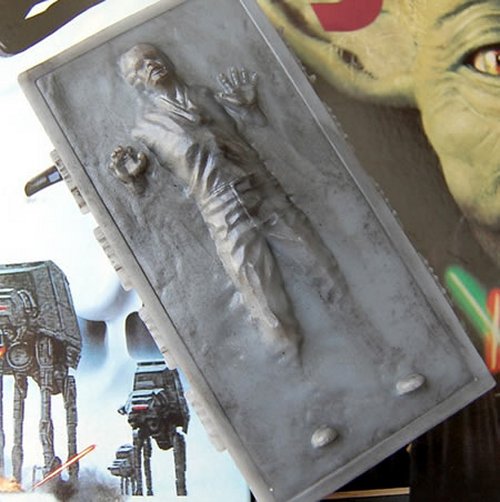 Nothing encourages kids to clean up more than a Star Wars themed soap. And this one is pretty awesome. Luxury Lane Soap has a handcrafted Han Solo in Carbonite Stasis soap that just plain rocks. Each one is made by hand and detailed with matte and metallic pigments to give it that authentic Carbonite look.
It's made with pure olive oil, shea butter and aloe vera and measures 4.2-inches x 2.25-inches and an inch thick. Only $6.50.

The cleaner you are, the less Frozen Han Solo you have. But if you clean very carefully, as if sculpting, you can free Han and make yourself a soap action figure. Awesome.
Carbonite, han solo, Soap, Star Wars