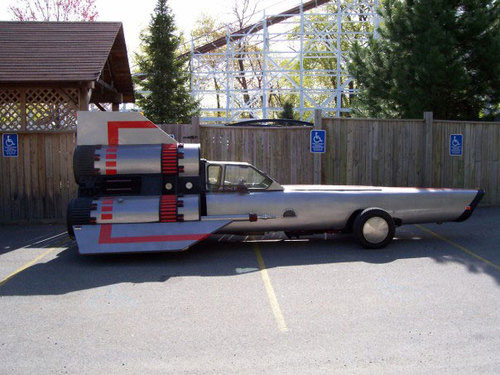 I was really into the original Battlestar Galactica back in the day when it was on TV. I had the toys and never missed an episode of the show. I was mad when it got cancelled. When Sci-Fi bought the show back to TV, I was excited and mad again when it was cancelled the second time.
A BSG loving mechanic at an amusement park has created his own street legal Viper from the original BSG series that he can drive around. I bet he gets all the geek boo-tay he can handle in this thing.
The front end is reportedly from a Postal service Jeep and motivation comes from a small black Chevy engine. Those wings look like one big pothole might crash the entire thing.
battlestar galactica, car