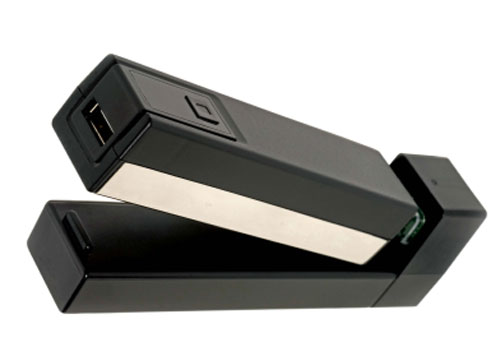 I want batteries in my gadgets that last a long time. However, how fast the battery can be recharged is equally important. If the battery runs for 12 hours, but takes six hours to charge it's not such a great thing.
A cool new portable battery pack has surfaced called the Freeplay ZipCharge. The device has a USB port for charging all manner of gadgets. The battery inside the ZipCharge can power your iPod for a full extra charge after only 15 minutes of charging itself.
Charge the ZipCharge for 60 seconds and you can get two more hours of play from your iPod. The little charger is available now for £49.95. It will charge any gadget that can get power from a USB port.
battery, ZipCharge