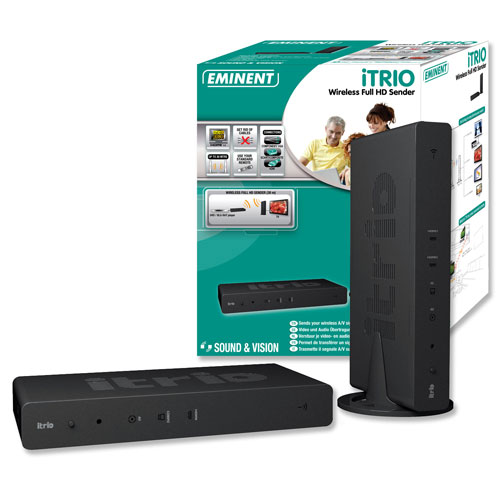 I like my home theater, but I hate all the wires behind the entertainment center. It would be even worse if I were trying to hang the TV on the wall. A company called Eminent has announced a new device called the iTrio that wirelessly streams HDTV content.
The system has a sender and a receiver and can stream video from two different HDMI sources. That means you can use it for your PS3 and your cable box that connect via HDMI. The device can stream full 1080p resolution feeds.
In addition to the HDMI connections, the device also has a SCART connector. The iTrio is set to start shipping on April 24 at an undisclosed price.
Home Theater