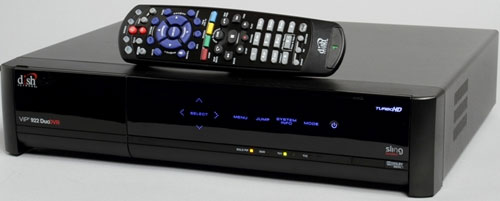 I love my DVR, but the worst thing about it is that it only has a 20GB HDD and I can't do anything with the programs I record other than watch them on the TV. Dish Network has announced a new DVR that frees your content and hold lots more of it.
The new DVR is called the VIP 922 and the thing has Slingbox tech built-in. Slingbox tech inside the DVR is a first and should let you shoot that content to your PC for viewing and possibly to other devices as well.
The DVR also has a massive 1TB HDD for storing content. It will reportedly sell for $695 as an outright purchase or you can lease it for $200. Most of us do leases where the gear goes back to dish when you cancel service.
Dish, DVR