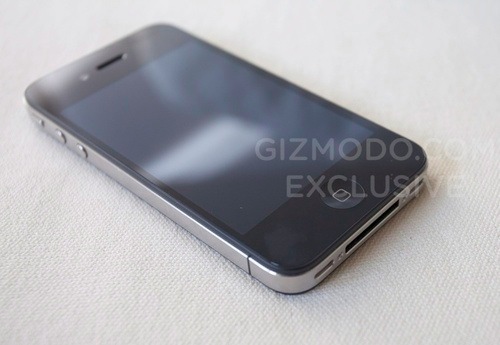 The Internet is on fire today with Gizmodo's hands on preview of what appears to be Apple's next-gen iPhone. In case you missed the story, someone found an iPhone in a bar in Redwood City. The device appeared to be an iPhone 3GS, but when the cover was removed, it was clear that this was no ordinary iPhone. It appeared to be Apple's next-gen iPhone. And it looks like that is exactly what it is.
The guy who found the iPhone sent pictures of it to Engadget. Later Gizmodo actually obtained the iPhone in question, which has given Gizmodo over 2.5 million page views on that story alone. Then came word that Gizmodo had paid 10 grand for the iPhone prototype. Did they? We don't know. Were they and Engadget in a bidding war? We don't know.

What we do know is that just minutes ago Gizmodo enlightened us as to what supposedly happened. Basically an Apple employee lost the phone. However, Gizmodo's article completely glosses over the details about just how it came into their possession, from the person who found it.
Hopefully we will learn more and when we do, you'll know.
UPDATE: According to Yahoo, Nick Denton, founder of Gawker Media, said that the company paid $5,000 for the phone.
4G, Apple, engadget, gizmodo, iPhone, leak, prototype