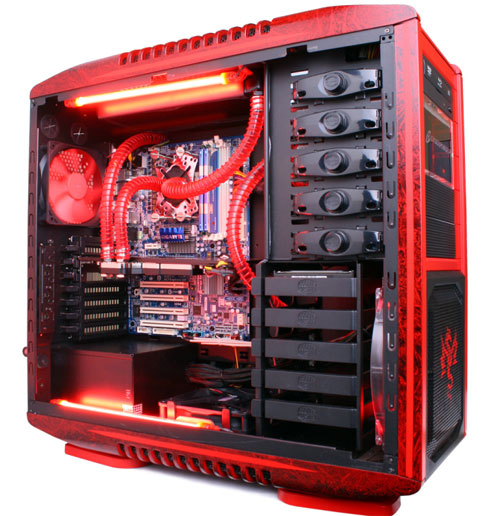 Today marked the official launch of the new AMD Phenom II X6 6-core processor. It seems like it was only yesterday that dual core processors were coming out and now we have six cores in one CPU. If you are in the market for a new gaming PC, the X6 from AMD makes for a nice option.
CyberPower has announced that it is offering the new AMD CPU in its full line of gaming machines. The new CPU can be had in machines starting from $699. High-end rigs with the new CPU inside include the Gamer Dragon CrossFire Ultimate and the Gamer Ultra CrossFireX Pro.
Shoppers can also choose to use mainboards with the new AMD 890FX chipset from makers like Asus, MSI, and Gigabyte. The machines can also be fitted with ATI 5000 series video cards and SSDs for storage.
AMD, CyberPower, pc