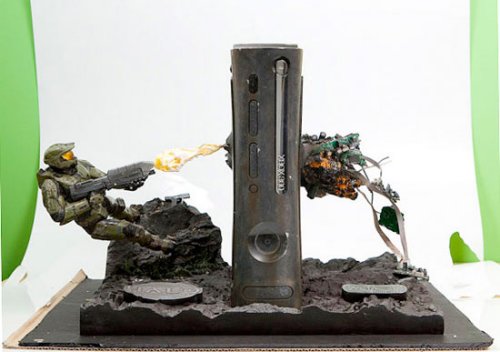 It's pretty obvious that this isn't your typical store-bought Xbox 360. But it is special. It's the millionth Xbox 360 to be sold in Australia and New Zealand. And that's why the special effects guys at WETA got to have their way with it.
The end result is awesome, showing Master Chief blowing a hole right through the console. The man clearly came to kick ass and chew bubble gum, only to find himself out of bubble gum.

I want this one. Badly.
custom, Halo, Master Chief, WETA, xbox 360