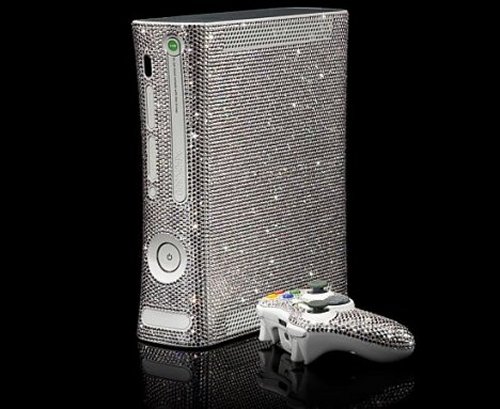 Enough with the tacky Swarovski crystals already. Game consoles should look tough and functional, strong. They shouldn't look like Elton John on a Saturday night. The folks over at CrystalRoc can't seem to stop themselves, as they are now offering this blinged out Xbox 360.
Apparently this particular eyesore will be used for one of Microsoft's PR campaigns. Supposedly it took over 70 hours to finish, and they used more than 11,520 individual Swarovski crystals. It probably won't show up for sale.

Stop this fugliness now. No more crystals.
CrystalRoc, Swarovski Crystals, xbox 360