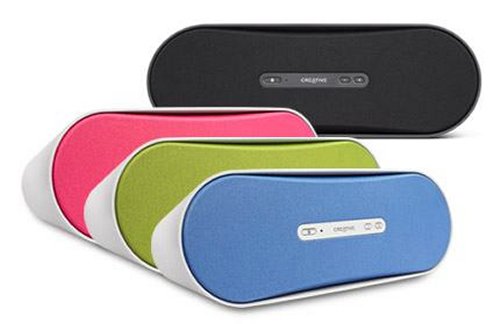 Creative is launching two new wireless speaker systems, the D200 and D100. The Creative D200 claims to have the same "sonic soul" as their ZiiSound D5, but at a lower price and will give you 9 watts RMS over each channel.
The Creative D100 is the entry level model and comes in a wide range of colors, like black, pink, green and blue. It has both mains power and the option of batteries using 4x AA. Creative says that it will give you 40 hours at 75% volume. The D100 offers 2 watts RMS over each channel.

Expect them to hit stores in July. The D200 is £89.99 and the D100 is £59.99.
Creative, D100, D200, wireless speakers