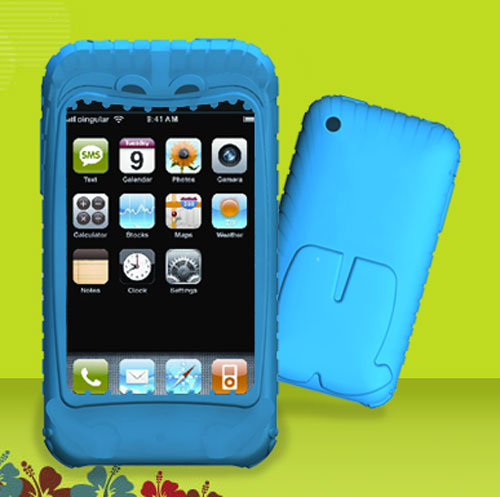 There is no end to the number and styles of cases that are on the market for the iPhone and other devices. If are ready for the summer to get here and are looking for summer like gear to outfit your iPhone in the Tikicase might be perfect.
The device is a case for the iPhone that looks like one of the tiki statures you would find in Hawaii. The gaping mouth of the Tikicase holds the iPhone and the case itself is made from silicone material that is soft.
The Tikicase comes in blue or orange colors and it is available now. The case sells for right under $30 online and will be perfect for that luau you have planned this summer.
case, iPhone