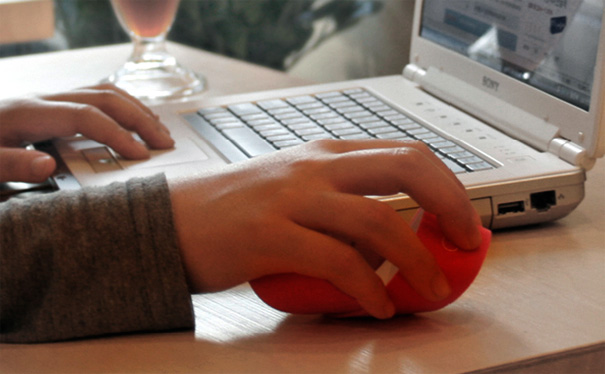 I really like the svelte profile of that Microsoft Arc mouse that turned up a while back. Thin peripherals are cool to look at and often more comfortable to use as well. A new mouse design concept over at Yanko Design makes that Arc mouse look fat.
The concept is called the Bendy M. It reminds me of one of those slap bracelets my daughter plays with. The flexible mouse is a long thin strip when not in use. When it comes time to work, you wrap it into a curved 3D shape you can mouse with.
The thing is cool, but it looks uncomfortable. If you put much weight on this concept, it looks like it would get smashed.
concept, mouse