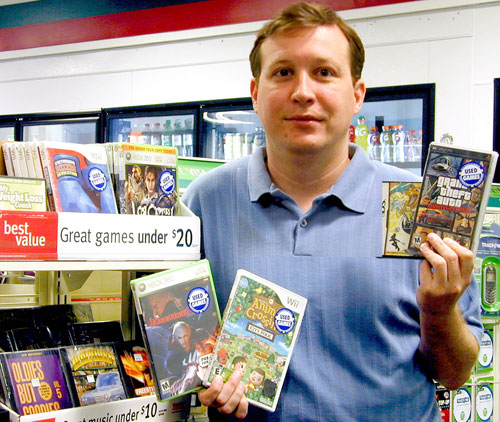 When I think of 7-eleven stores, I think of gas, Big Gulp's and Slurpees. The stores have all sorts of stuff that you might want for your daily travels. 7-Eleven locations are now unveiling a new offering.
After trialing a used game program in 600 locations last year around the country, 7-Eleven is rolling used game sales out to 3000 stores around the country. The used games are sold in conjunction with Game Trading Technologies.
7-Eleven stores will offer used games for prices of $9.99, $14.99, and $19.99. The price will depend on how new the game is and how popular it is. Games will be offered for the PS3, PS2, Wii, Xbox 360, DS, and PSP.
Games