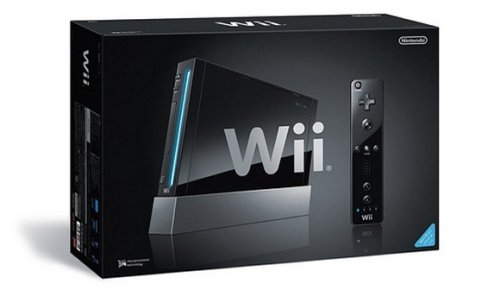 We've been waiting for the black Wii to hit our shores for a long time now. Our wait may be almost over. Sources at three different retailers (Target, GameStop and Future Shop) have all named May 9 as the U.S. launch date for a black Nintendo Wii bundle. The Canadian release will arrive on May 23.
The black version is identical to the white one except for the color. The bundle includes the Wii, a Wii remote and Wii Sports, along with a copy of Wii Sports Resort and a Wii MotionPlus upgrade. All for $199.

The elusive black wii is now within our sights.
black, Nintendo, U.S., Wii