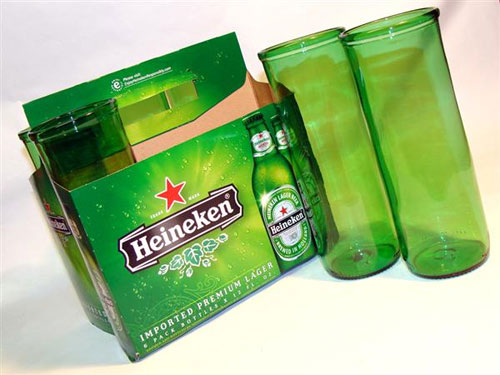 The weekend is here, you might have one thing on your mind about now, kicking back, and grabbing yourself some Heine, you know Heineken beer. Make has posted up some cool glasses made out of old beer and soda bottles.
The glasses are made by glassblower Nick Paul in Chicago. I guess needing to make the glasses is a good reason for drinking lots of beer and soda. These glasses remind me a lot of drinking out of Mason jars for some reason.
The entire process seems to center around heating and stretching the neck and mouth of the bottle into the same size as the bottom. This is a cool way to recycle bottles.
beer, Glasses