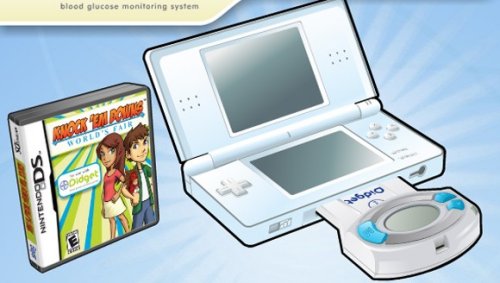 It isn't cool or convenient for kids to check their blood glucose levels normally, but kids love videogames, so Bayer's Didget is the perfect solution. It's based on the company's Contour glucose meter, but instead of connecting by USB it's shaped like a Game Boy cartridge, which let's kids put it into a Nintendo DS or DS Lite.
Kids can upload their scores to a custom game to unlock new characters and items, but the One problem with this plan is that it isn't compatible with the DSi or the XL, so it is already obsolete.

Too bad. We hope they make something for the current generation of handhelds.
Bayer, blood glucose, Didget, DS game, monitor