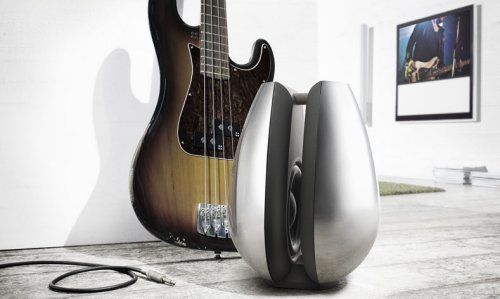 You need a subwoofer if you want to annoy your neighbors. The BeoLab 11 from Bang & Olufsen should help in that department. It has an awesome look, but it also promises amazing bass.
There are two 6.5-inch drivers facing each other in an aluminum shell, for the ultimate in sound and alien good looks. You can expect this one to be available in North America in May 2010 if you have a spare $2,000.

If not, you better start saving.
Bang & Olufsen, BeoLab 11, Subwoofer