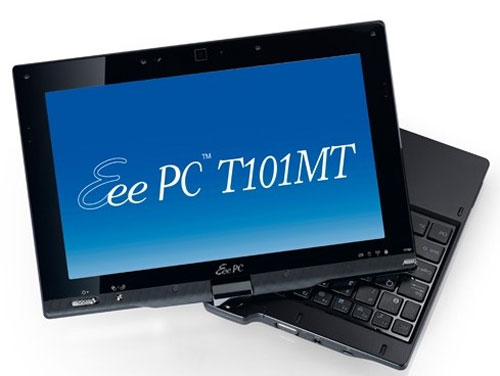 Asus is promising to offer up a couple real tablet machines to try and woo buyers from the iPad in the coming months. Until those machines show up, users will have a new convertible netbook to check out.
The machine is called the Eee T101MT and it has a convertible, multi-touch 10.1-inch screen with a resolution of 1024 x 640. The Intel processor is an Atom running at 1.66GHz. The screen folds flat for use as a tablet.
Other features include up to 320GB of storage and 2GB of RAM. The netbook has Bluetooth, WiFi, Ethernet, VGA output memory card reader and several other features. It promises 6.5 hours of use per charge and no price or launch date is offered.
ASUS, Netbook