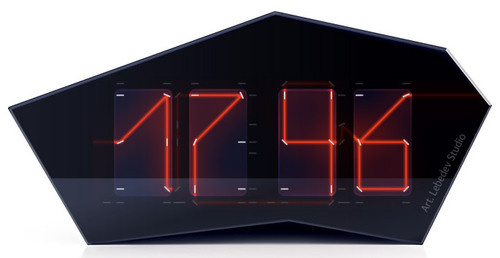 Is this thing a clock for a stealth fighter. Nope. Just the latest concept from the folks over at Art Lebedev. The design is awesome as usual. It's a laser beam clock called Reflectius.
In all, sixty rotating mirrors redirect a beam of light just to tell you what time it is. We hope that this one gets produced for real, because frankly it's the coolest clock we've seen in some time. Even if it would likely cost a lot of dough.

A thing of beauty. And frikkin lasers!
Art Lebedev, clock, concept, Laser beam, Reflectius