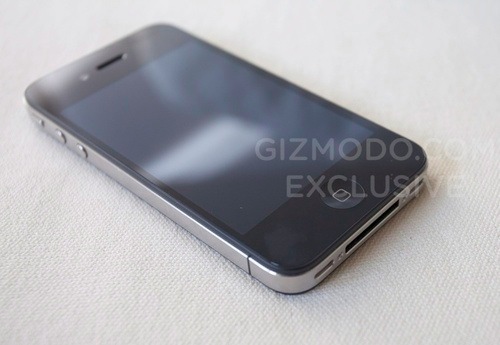 This weekend there was much drama around the fourth-generation iPhone prototype that was leaked into the world. Was it real? Was it not? And sure enough, it was real. The guys at Gizmodo got their hands on it, and examined it, erasing any doubt.
Sadly, they couldn't get it to boot out of recovery mode, but several new features and changes are obvious. It's thinner than the 3GS, with smaller internal components and a larger battery inside the metal frame. There's a front-facing camera, a larger and better camera with a flash on back, a higher-res display that's a bit smaller, a second mic for noise cancellation, and a new back that appears to be glass or ceramic.

It's three grams heavier than a 3GS, with a 16 percent larger battery and a new MicroSIM slot.
4G, 4th generation, Apple, iPhone