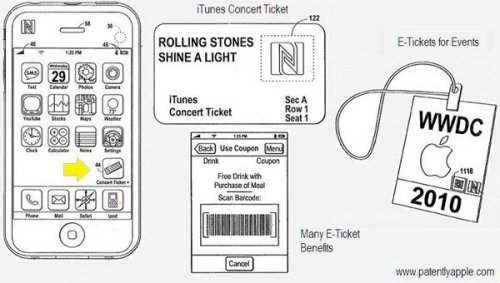 Details have come to light regarding a new Apple patent which could see the iPhone and iPod Touch used as digital tickets for concerts and events. The patent was filed in September 2008 and reveals that the system would use near field communications technology. Your iPhone or iPod would be simply swiped allowing you to enter the concert or event.
Rumor is that if you like the show and are a female, you can also use your iPhone to digitally throw a pair of panties not onstage, but from your iPhone to the band's iPhone. Okay, I made that part up, but it certainly opens up some interesting possibilities.

I wonder if iTunes will get into the concert ticket business.
Apple, concert, digital, Events, patent, tickets