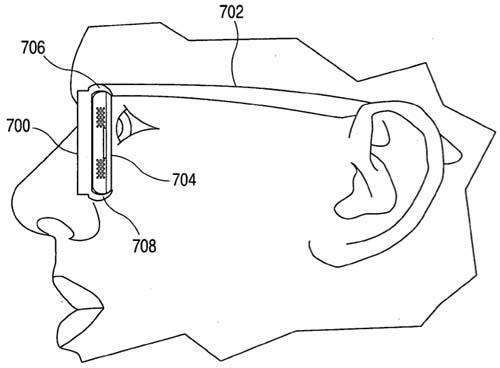 Looks like Apple is getting into the 3d game too. And why not. Everyone is doing it, good idea or not. Apple has a patent application for a "Head-Mounted Display Apparatus For Retaining a Portable Electronic Device With Display".
It was filed back in August of 2008 and the idea was that it would be a wearable display capable of streaming A/V content from a pocketable device. Like maybe, I don't know, an iPod maybe? It would all be wireless and feature "stereoscopic imaging".

When used with an integrated camera, the glasses could recognize head movement so that you can perform hands-free navigation. Sounds pretty neat for navigation at least.
3D, Apple, Glasses, patent, video