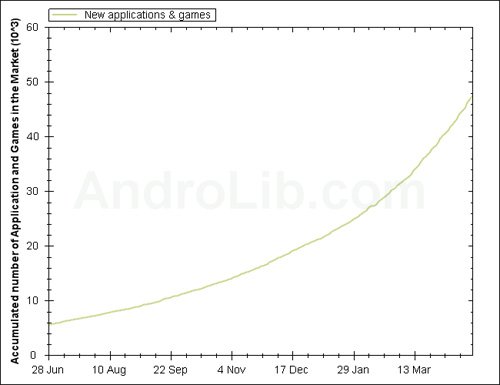 Let us play the Android Market's overbearing Aunt for a minute as we pinch it's cheeks and tell it how big it has grown since we last saw it and dig in our purse for a quarter as we pet it's head. Though Apple is still top dog when it comes to its App Store, the Android Market is also growing at a very rapid pace.
The latest reports say that the Android Market has crossed the 50,000 app mark, which is about a week after Google confirmed the 38,000 app mark. 50,000 is still a way off from the App Store's official 185,000, but at the rate it's going, it'll provide Apple with some healthy competition in no time.

Great news for Android.
000, 50, Android Market, apps, Milestone