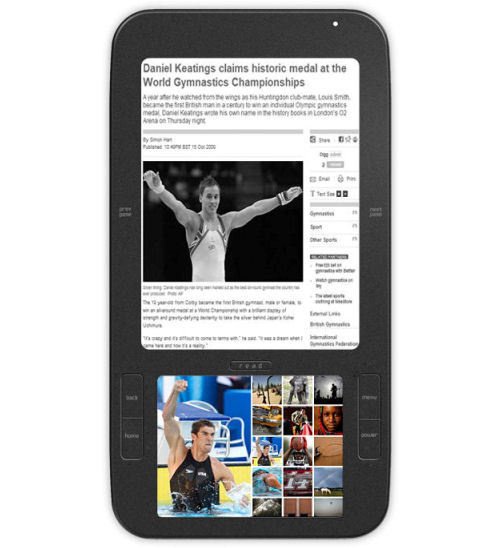 The Alex eReader was popular during CES and has been the source of a legal battle between Spring Design and Barnes & Noble. If you have been waiting to get your hands on the Alex, you can now do just that.
The Alex is now shipping for $399. That price is $100 off the price of the much more capable iPad, which may make some that have been waiting for the Alex lean more to the iPad. The Alex has dual screens.
The large screen is the EPD unit measuring 6-inches for reading most popular eBook formats. The lower screen is a 3.5-inch unit that lets the user surf the net. WiFi and 3G connectivity are featured along with a MicroSD card slot.
eReader, Spring Design