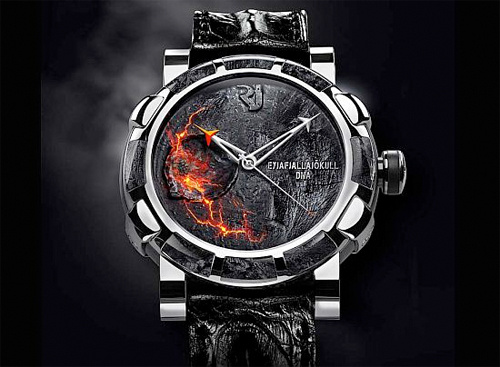 This watch comes from the same guy who brought us this watch, with moon dust and parts from Apollo 11. He managed to get his hands on some of the ashes from the Icelandic Eyjafjallajökull volcano very quickly.
The damn thing only erupted a week ago. The design looks appropriately burnt and molten. The catch is that there's only one available. The price isn't listed because it would send you into cardiac arrest.

Just put a lighter to your watch. It's much cheaper.
ash, Icelandic, Romain Jerome, volcanic, Volcano, watch