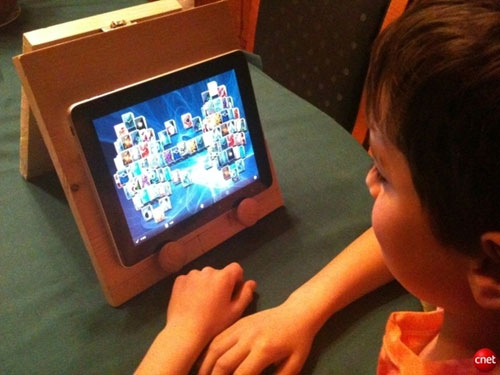 It's nice to see geeky parents starting their little geeklings off early on tech. My kids really like my iPad but agree it's a pain to look down at the screen. One 10-year-old boy from Jersey decided to make his own iPad stand.
The stand is made from a couple chunks of wood, a hinge, and a couple drawer knobs. All of the materials are said to cost about $13.
The boy can now play his iPad and watch movies on the thing in a stand he constructed himself. It's cool to see kids get hands on solving problems.
DIY, iPad, Stand