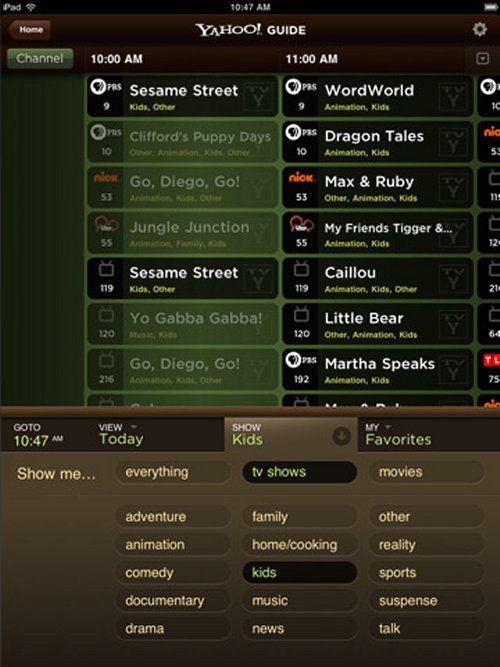 Some screenshots of Yahoo's iPad app have surfaced, and it looks way better than their website and uses the iPad's screen space well. In just a few days the iPad will start shipping, so it's time to start thinking about apps.
This one will be on your list just because it looks so nice. They did a great job with the UI. I hope others are paying attention. Not at all what you would expect from Yahoo.

Of course it helps that there are no ads I guess.
app, Apple, iPad, screenshots, Yahoo