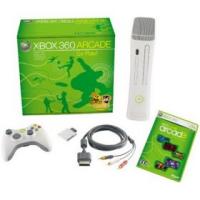 I have all three game consoles in my house and my son and his friends spend lots of time playing games around here most weeks. When it comes time to play games they all typically want to play the PS3 the most. The Wii is the second choice and they rarely play the Xbox 360.
Despite the preferences of a bunch of 7-year-olds, the Xbox 360 has taken the top spot for sales in February according to NPD. NPD's numbers show that Microsoft sold 422,000 Xbox 360 consoles; the Wii was second with 397,900 units sold.
The PS3 took last place with 360,100 units sold. In the portable market, the DS took the tops spot with 613,200 sold compared to the PSP selling a scant 133,400 units. I would like to see the iPod touch thrown in the portable gaming figures.
game consoles, Xbox 360