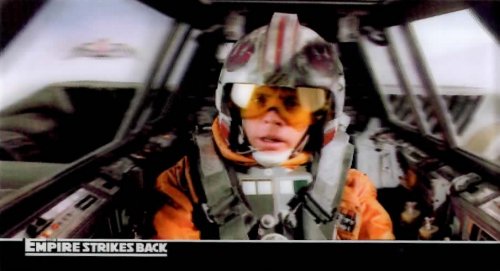 The Topps Company is publishing the upcoming Empire Strikes Back 3D Trading Cards to celebrate the film's 30th anniversary. I'm happy to announce that we have a total of 20 Promo cards to give away. These cards are very rare, since they are only sent to distributors/retailers.
Topps wants to show you how nice the 3D effect looks. And believe me, it looks nice. That image does not do them justice at all. The card series will be shipping to stores in May. We are giving away two to each winner.

All you need to do is comment below and have a US address. Make sure that you provide an email address. I'll pick some winners on Friday.
UPDATE: Winners have been picked and emailed. Congratulations.
3D, cards, empire strikes back, promo, Star Wars