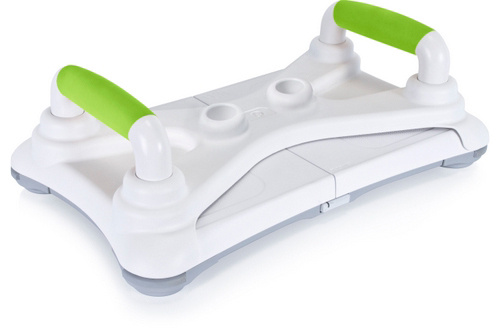 If you are a Wii Fitness addict, you probably wish you had a push up bar. Thankfully, this push-up bar attachment is now available and will have you building more muscles in no time. CTA Digital's plastic push up bar pops right on top of your balance board, offering adjustable grips that let you "go deeper than you would if the floor stopped you."
Apparently the handles give you a better work-out, and they're compatible with Wii Fit and Wii Fit Plus and also the New U Fitness and Jillian Fitness Ultimatum. You can preorder the push up bar from Amazon for $25.

You could also do some pushups on your own.
Balance Board, Nintendo, Push Up Bar, Wii