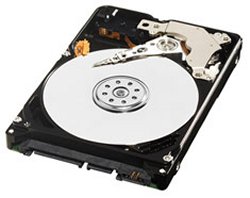 Western Digital shipped the industry's first 2.5-inch 1TB hard drive last summer, but sadly it couldn't be used as a drop-in solution for upgrading your laptop drive. This is because it relies on a 12.5mm height form factor, while the majority of laptops only support 9.5mm height drives.
Well, now they've outed the 750GB Scorpio Blue, a 2.5-inch drive that uses the standard height form factor. The unit includes Advanced Format and WhisperDrive for just $149.

It's available now if you need it.
2.5-inch, 750GB, hdd, Scorpio Blue, WD, Western Digital