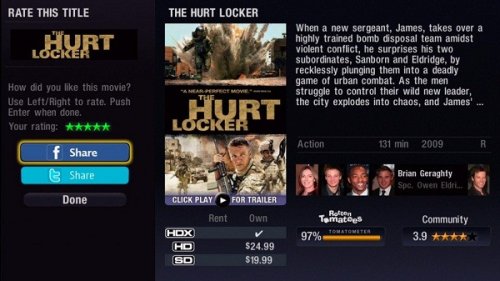 The VUDU update this week will be of interest to those of you who like social networking sites. VUDU will now update your Facebook or Twitter status with your impressions of the movie you're watching. Your friends with VUDU will also be able to see those updates and join in on the fun by watching the same movie.
It's a cool way to promote and discover content, but we aren't sure if it will catch on. The way Boxee does it might make more sense.

If you like the idea and are a VUDU user, then this is good news.
Facebook, twitter, VUDU