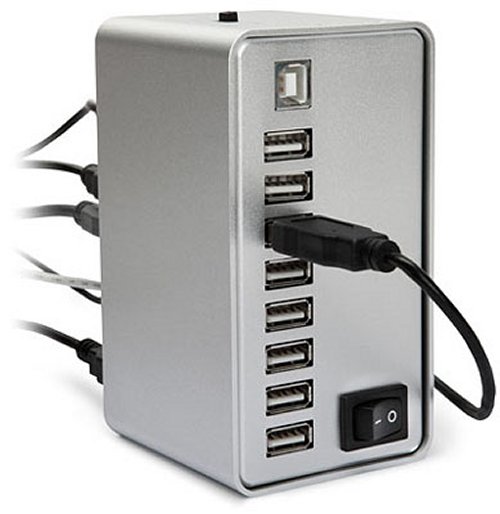 If you're in the market for a new USB hub, then check out this 16 port USB hub from ThinkGeek called the USB Super Hub. It's not your typical USB hub with 4 or even 8 ports. This one comes equipped with 16 USB 2.0 ports and a 22.5W PSU.
The built-in power supply makes sure that you don't need an additional AC adapter. There's also a switch so you can switch the hub between two computers. This convenient hub will cost you $159.99.

Seems pricey, but it is convenient.
16-port, hub, Super, thinkgeek, USB