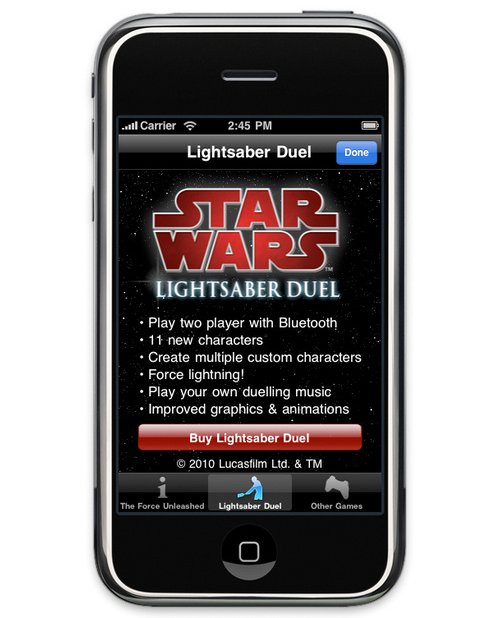 Apps really allow you to do just about anything. Even have a lightsaber duel. If you own an iPhone, you've probably already downloaded the lightsaber app, but now there's a new lightsaber app coming next month.
It will allow you to have Bluetooth lightsaber duels and you can choose from 11 new Star Wars character's lightsabers. Pretty neat. May the force and your iPhone be with you, always.

Download it, you must.
app, iPhone, lightsaber, Star Wars