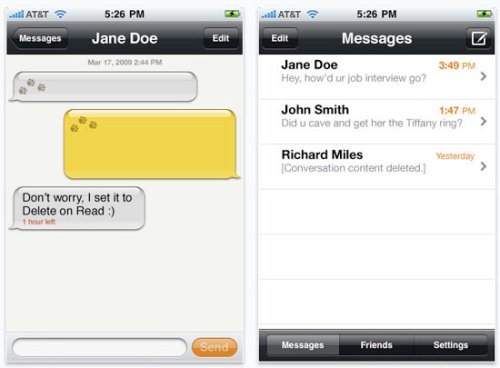 Don't be like Tiger. Don't get caught. TigerText will handle all of your sensitive text messages. Want to send a a naughty message or two, but want it to disappear forever after it's read? You can set up your messages to expire after a certain period of time, or even to delete right after the recipient has read them.
These aren't normal text messages. You're using special TigerText messages, and both you and the recipient have to have the app installed. So it requires a little forethought. The app is free, and you get 100 messages that you have to use up in 15 days.

After that you can buy more for pretty cheap.
cheaters, cheating, deletes, phone, text, texting, texts, TigerText