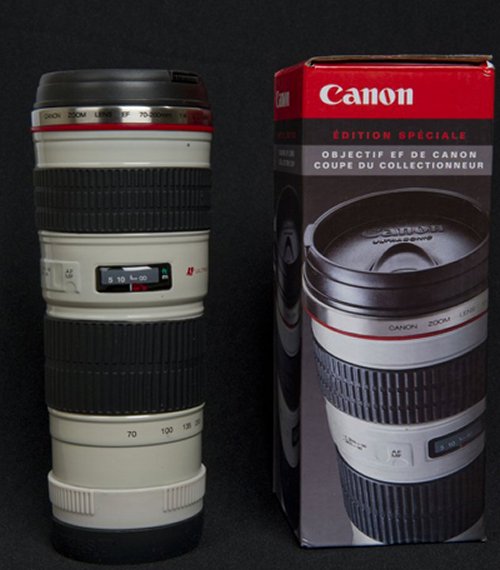 Hey photography nerds, check this out. How would you like to drink from your Canon lens? Now a select few can. The press that covered the Olympics not only got to go to Vancouver for 16 days, but they also got this lens-shaped thermos.
Pretty cool swag if you ask us. Those Olympic photographers get all the cool stuff. Funny thing is out of all those photographers only one guy thought to take a picture and put it online.

I doubt regular Joes like us will be able to get one anytime soon.
Canon, lens, olympics, Thermos